You can hear birds sing and flutter around in the garden. I sit at our large hard wood kitchen table in the cool shade of our porch as I type these words.
It is 07.30 in the morning and the first moment I give myself to take a breath and let my thoughts go over the events of the past days, weeks, and months.
Recently I picked up posting updates on Instagram, so some of you might have seen the odd progress pictures, but let me tell you here about all that went well and wrong building our natural house.
Luxurious clay plaster
This week we moved in to our selfbuild HyperAdobe house.
It is kind of a glamping situation now. We have the luxury of comfy clay plastered walls that come with a silky tough and warm natural earth colors.
On the other side our kitchen sink is outdoors.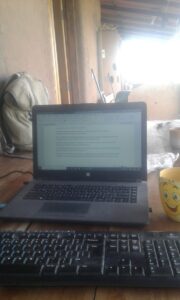 We merely fit our essentials in the first room that is finished now. And when I say finished it is an understatement. This house is never finished!
The struggles and successes of building your own house are extremely enriching and if your marriage survives such a build than you know it will last for long.
It comes with ups and downs. Building your own house is exiting, not boring at all. Nerve-wrecking sometimes yet always rewarding.
It is something you wish your best friend could realize and the same time the mess you would wish your worst enemies could find themselves in.
Finished or not. We did it. Despite a year of Covid 19 crisis and enduring periods of confinement, limitations in movements and logistics we got our build to a state that it resembles a house.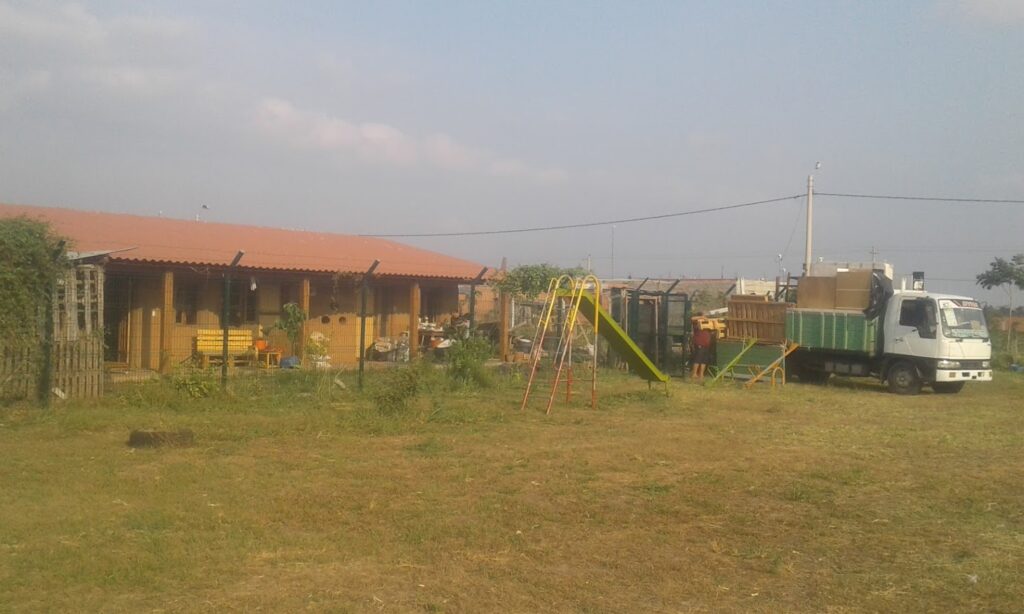 Window nightmares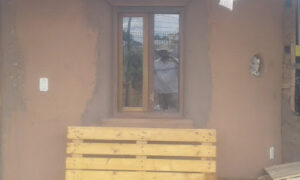 We had the worst experience with our custom windows. Not because they are something special, we just had the very bad luck to trust the wrong carpenter with it.
It became a true burden to have the outstanding order and the guy not delivering. It almost came to a physical fight when I went to pick up the windowframes and they were not ready for the 11th time. I literally had to stand there and watch over his shoulder to make sure he finished the job.
It took months. First the windowsills. A month later two of the five window frames. After insisting some more frames. A dozen of visits to the woodworkers shop the window were delivered. The installation was done half so we had to hire another guy to complete it. All in all a terrible experience for a mediocre quality of a job.
Than, after that, the glass fitter was easy. The difference of night and day. One day to measure, one day to install. Ready.
After the troubles we had making the carpenter work it is so great to finally have windows that can open and close and with glass fitted. Something so casual and basic, can feel like a luxury!
More sleepless nights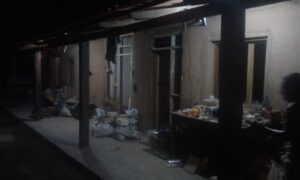 It took many nights with little sleep. Either doing desk work, because in daytime I was at the building-site, finishing unfinished details, or re-doing stuff that was done bad. Also – I am pretty proud of that – I basically did all the plumbing and installation of electricity myself. On the one side to safe some money, on the other hand to make sure it get's done right. Especially the wiring is important to me. Here the custum is to tape everything together.
You can not imagine how nice it is to be able to plug in everything everywhere without sparks or adapters.
I will call it a day today as well now. To be continued.